Hotel Amerika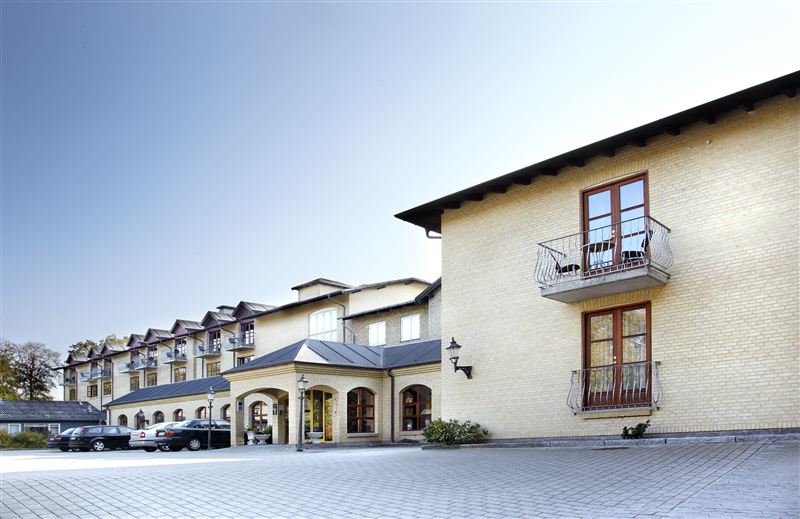 The hotel
Hotel Amerika is a hotel situated in the scenic landscape of Østerskoven in Hobro with graveled pathways leading to the harbour and the fjord.
Lovely spacious rooms with a double bed and elegant interior. Stylish bath & toilet. A few rooms with balcony overlooking the garden and the woods. TV and internet for free.
Hotel Amerika is located in a beautiful natural area with lots of outdoor opportunities. We have room for 132 overnight guests, for meetings, company parties and konference. 
At Hotel Amerika you will also find our Restaurant Independent, which is included in this year´s dinner Guide 2018 Denmark. Here chef will serve a tasteful experience filled with innovation and you taste buds and senses will be spoiled.
Nice lobby and Lounge area for small meetings. Wireless network. We have AV equiqment. Lounge with big TV screen. Pool Table, tabletennis. Garden with possibilities for outdoor activities and a nice walk to Mariagerfjord. 
We recommend that you use a car to get to the hotel since public transport is limited.
If necessary, take the train to the station and go to the bus station. Take bus number 1. It will drive out to the East.  
Alternatively, you can take a taxi from the station to the hotel, take approx. 10 minutes.
Booking: Use the code "World Firefighters Games" when booking via the website.
| | | |
| --- | --- | --- |
| Prices: | Single room incl. breakfast  | 799 kr./day  |
|   | Double room incl. breakfast  | 949 kr./day  |

Hjemmeside: www.hotelamerika.dk