Scandic Aalborg Øst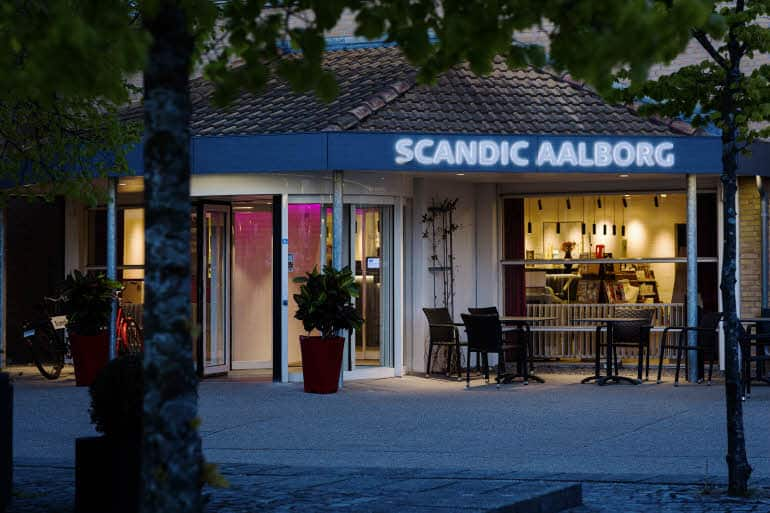 The hotel
Hotel Scandic Aalborg Øst has 101 newly refurbished hotel rooms – all comfortably furnished and many with a view of the beautiful nature around the hotel. We welcome you to our restaurant with a cosy atmosphere and a varied menu. You will get the gourmet experience whether you choose a casual business dinner, the special of the day or a light meal. . 
Should you need some recreation and relaxation, we have a sauna, and if you need to keep in shape, then our well-equipped gym is worth a visit.
If you need to park your car, we offer free parking for approximately 70 cars.
The hotel enjoys a convenient location as it's easy to find right by the motorway E45 and just 2 minutes' drive from Aalborg Gigantium, a culture and sports centre, hosting events such as important handball matches. At the spa at the sports centre, you also find time for self-indulgence. Hotel Scandic Aalborg Øst is also located conveniently if you plan a visit to Skagen, Blokhus, Løkken and the many attractions in Northern Jutland.
Aalborg city centre with entertainment and shops is a 10-minute drive away from the hotel.