Stairrun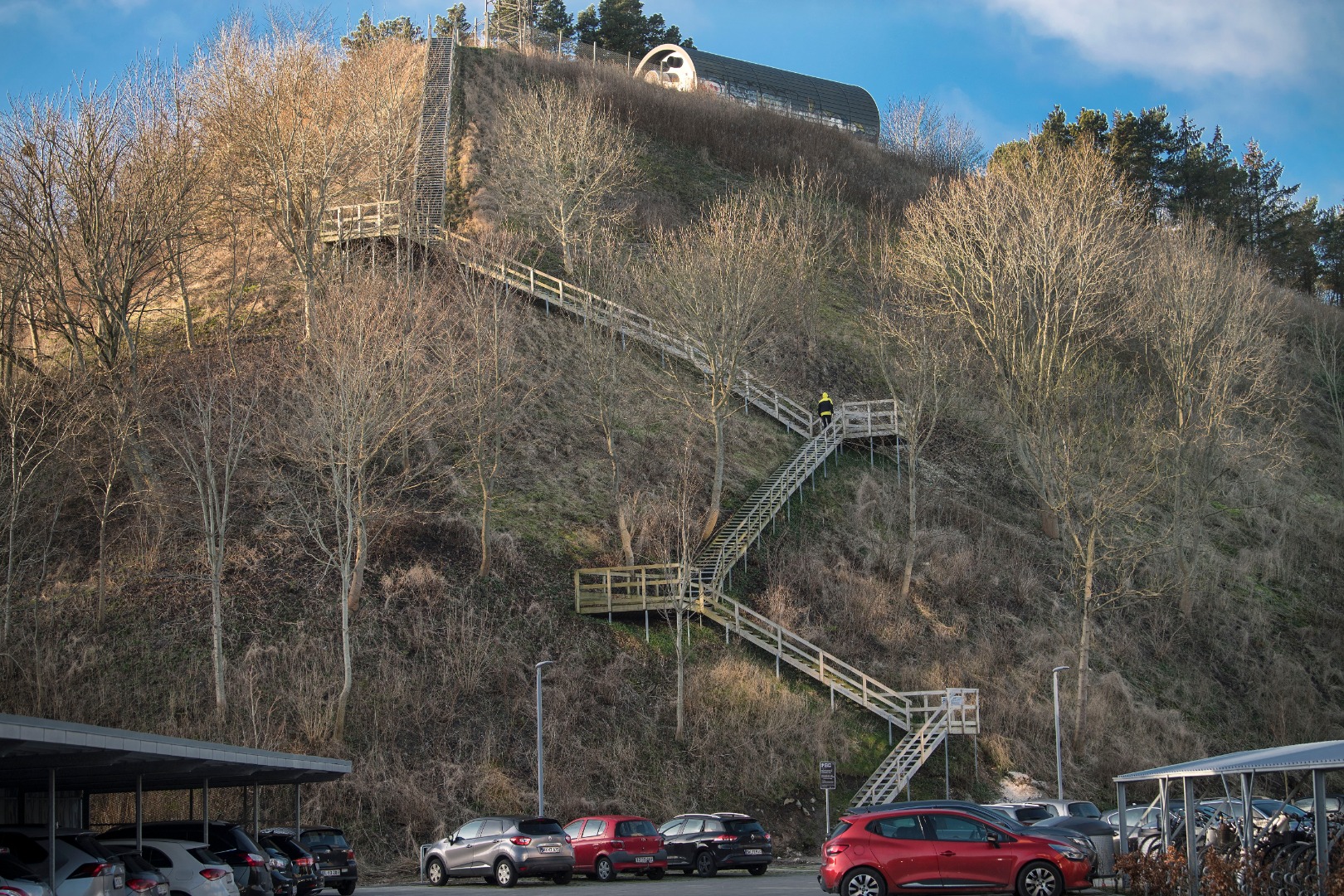 Stairrun
Date: Monday, May 17
Location: Eternitgrunden, Alexander Foss Gade, 9000 Aalborg
Age groups m/f
| | | | |
| --- | --- | --- | --- |
| Men |   | Women |   |
| Division | Age | Division | Age |
| Open | 18-29 years | Open | 18-29 years |
| Senior A | 30-34 years | Senior A | 30-34 years |
| Senior B | 35-39 years | Senior B | 35-39 years |
| Master A | 40-44 years | Master A | 40-44 years |
| Master B | 45-49 years | Master B | 45-49 years |
| Grand Master A      | 50-54 years      | Grand Master A      | 50-54 years |
| Grand Master B | 55-59 years | Grand Master B | 55-59 years |
| Grand Master C | 60 years and over      | Grand Master C | 60 years and over |
Lead Entity
Nordjyllands Beredskab
Participants
Max. 300 participants
Pre-competition meeting
On the competition day, each participant must appear fpr the final entry and verify the details of the game.
Each participant will get a starting number with a timing chip.
Equipment and requirements
All participants must be dressed in a manner that will not interfere with the competition.
The orqanizer is not responsible for any physical accidents that occur during the competition.
Participants must take responsibility for any accidents.
If there are 6 or fewer participants in each class, the competition will be combined with other classes to play the game at the discretion of the operation committee. 
Rules 
This is an individual speed game from the starting point to the final destination. Each participant will get a starting number with a timing chip.
The competitiors must follow the instructions of the operation committee.
Winners are awarded according to the record measured by the net time (timing chips)
The competitors must obtain a first confirmation at a certain point designated by the operation committee and obtain a final confirmation at the Finish Point. 
Starting order: 

Open
Senior A
Senior B
Master A
Master B
Grand Master A
Grand Master B
Grand Master C

Departures every 2 to 3 minutes for each age group.
During the game, players should not engage in activities that may interfere with the competition of other players.
Participants which have been drinking alcohol is judged to have not complied with these rules in accordance with the organizer, he/she shall be disqualified. 
Route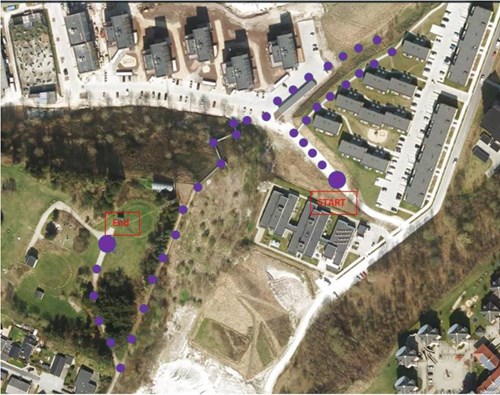 Schedules
| | | |
| --- | --- | --- |
| 10.00-11.00 |       | Registration and pre-competition meeting at the venue |
| 11.00 |   | Competition starts |
| 11.00-14.00 |   | Stairrun |